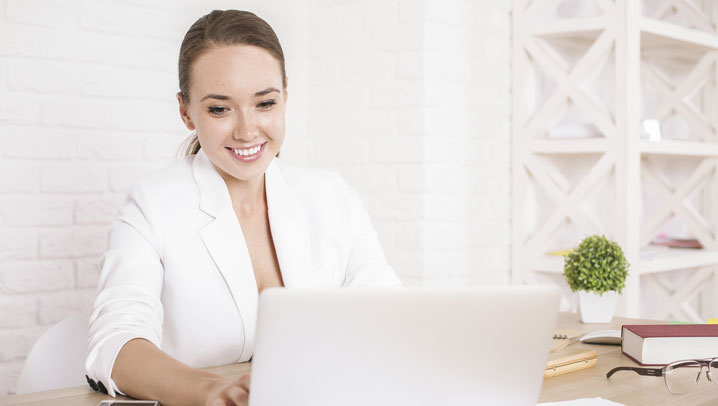 Webinars
Customers and interested parties would like a brief insight into our risk management services and software tools? Take advantage of our free online seminars, in which participants can inform themselves about our solutions in a one-hour web presentation (in German).
Webinars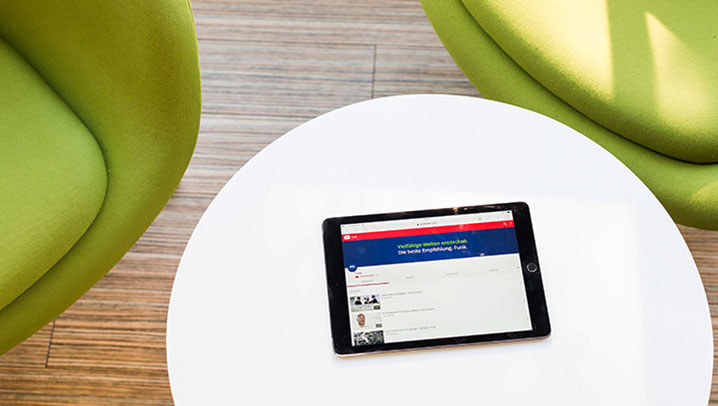 Videos
Expert opinions, interviews, a journey through Funk's history, and much more: watch videos about Funk and on specialist topics of your choice here
Videos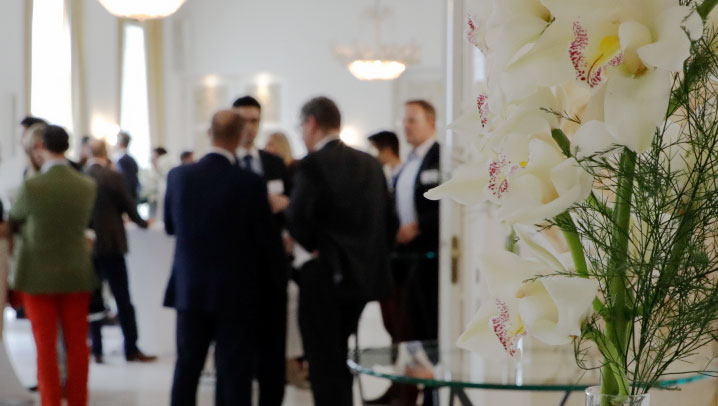 Events
Every year, Funk organises several events on a wide variety of risk, insurance and provision management topics.
Events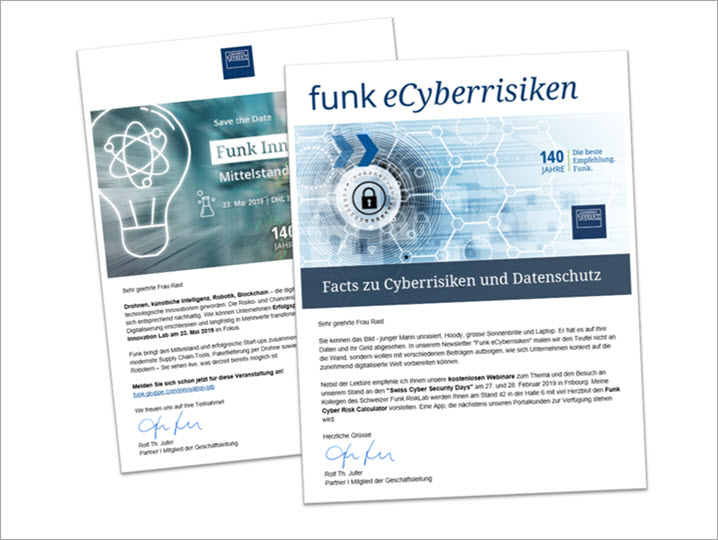 Newsletter
Whether it's insurance solutions, risk management or retirement planning - you can select the information that interests you most from our wide range of newsletters. Here you will find an overview of all Funk newsletters (in German).
Newsletter