What we stand for
Our conduct is characterised by:
Respect – Openness – Trust – ReliabilityIndividual responsibility – Mutual Support – Optimism
We treat each other with respect
We trust one another and are reliable
We say what we think and feel, without offending
We are solution-oriented and take bold decisions
We pass on knowledge, help and encourage
We are open to change
We take responsibility
Funk values were developed by our employees and are intended to be the guideline for respectful interaction with one another, as well as with our client. This is what we stand for and we have committed ourselves to these values with our signature.
Swiss Cancer Foundation
Swiss Cancer Foundation

Living according to values also means support charitie and people wo are in need for assistance.

As a supporter and member of the Board of Trustees of the Swiss Cancer Foundation, we support this important Institution, both in principle and financially, under the Motto "Companies in the fight against cancer". We finance specific cancer research projects, including those of the Swiss Cancer League.
Environment
ECO SWISS – The environmental protection organisation of the Swiss economy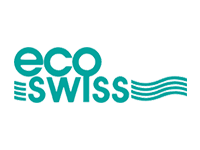 Funk has been a member of ECO SWISS for many years. The environmental protection organisation of the Swiss economy is a non-profit association registered in the commercial register. Since 1969 he has been successfully committed to practical, goal-oriented, economically compatible environmental protection and promotes its implementation in Swiss companies.
As a member, we are committed to making an active contribution to efficient environmental protection on our own responsibility.